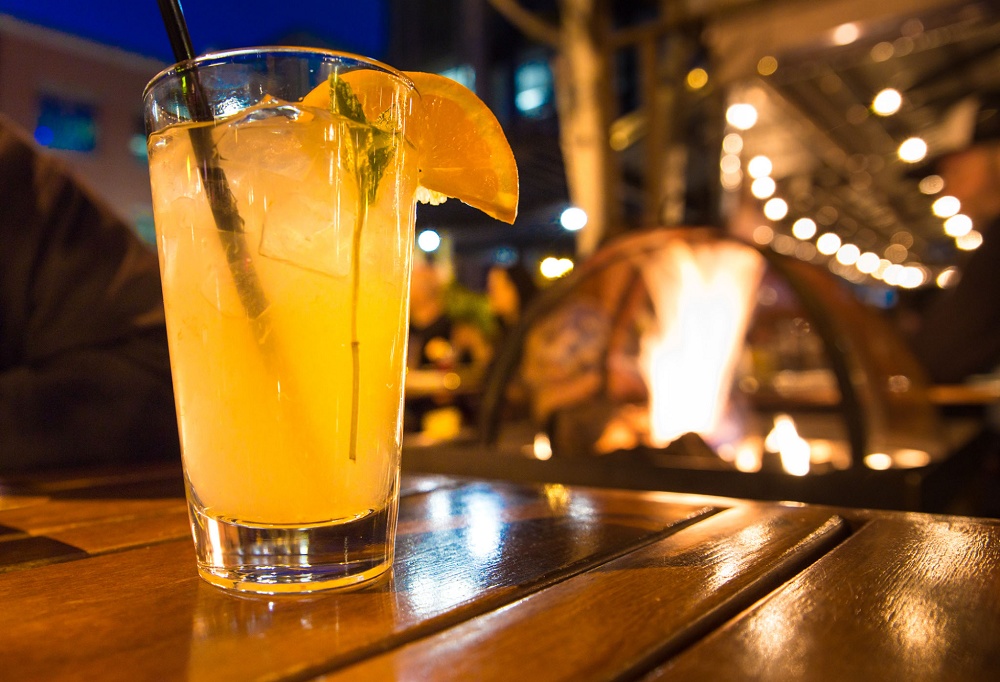 Leaves are falling and the weather is cooling down but don't let that stop you from being outside. Put on your favorite flannel shirt and check out some of these spots for a fire, drinks, and good times.
Also known as Picnic Point or Lakeshore Path, this 300-acre nature reserve jutting out into Lake Mendota not only has walking paths that offer spectacular views of the lake and downtown Madison. There are also six fire circles with seating all along the easy walking path from the parking lot out to Picnic Point. Note that alcohol is not allowed here but you can bring your dog along (on leash) and have a wonderful time. Click HERE to reserve a fire circle.
Breweries
The Lone Girl Brewing Company - Waunakee
Wisconsin Brewing Company - Verona
Hop Haus Brewing Company - Fitchburg
Dane County is home to a ton of amazing breweries that make delicious beer and provide spaces with great vibes to hang out and enjoy said beverages. The Lone Girl has a rooftop with a large fire pit that you can sit around sharing stories and sunset views of downtown Waunakee. Wisconsin Brewing and Hop Haus Fitchburg both have expansive outdoor spaces and allow you to reserve a fire pit while you enjoy their tasty brews.
Madison Parks
There are many parks around Madison that have fireplaces and fire pits which you are able to use with a park shelter reservation. Some rules to follow can be found HERE and a list of the parks is below.
Brittingham Park
Burrows Park
Garner Park
Hoyt Park
Lake View Heights Park
Vilas (Henry) Park
Westmorland Park
Restaurants
You can catch breathtaking views of the Capitol while sipping on some wine next to a fire on the rooftop of Eno Vino downtown. Many restaurants also offer heated outdoor seating throughout the fall in the Madison area so make sure to take advantage of this before it gets too cold.