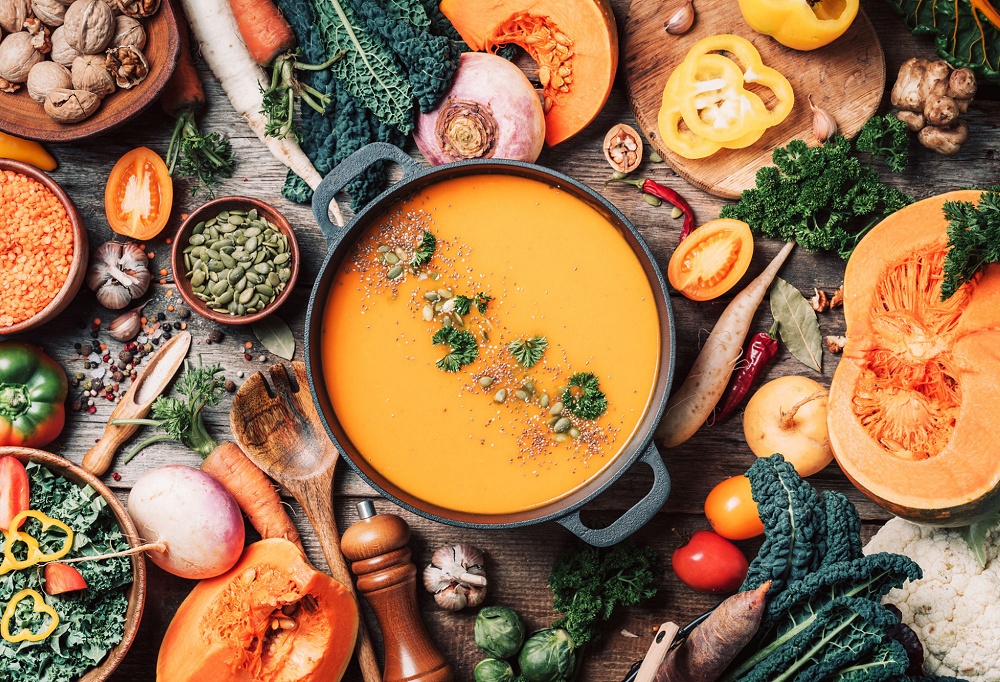 Start Things Off with a Beverage
Enjoy a craft beer from one of the many amazing breweries in the Madison area such as an Oktoberfest, brown ale, or even a cider. (FYI a new German Beer Hall & Restaurant just opened in downtown Madison on East Washington named Prost! MSN) If your taste buds are craving something other than beer, these recipes for fall themed cocktails might do just the trick.
Gone With The Whiskey- Apple Cider Whiskey Smash
(Not 21? Just make it a mocktail or stick with straight apple cider - still delicious)
Next Up: Appetizers
These shareables are super easy to make and pair perfectly with a couple of beverages to keep the party going.
Roasted Garlic & Rosemary Pumpkin Hummus
5-Ingredient Butternut Squash Fritters
Little Smokies Wrapped in Bacon
The Main Dish
This is what you have all been waiting for. Make all three of these recipes this fall for guaranteed satisfaction.
Top it All off with Some Dessert
Make sure you save room for dessert because these treats are irresistibly good.
Cream Cheese Swirled Pumpkin Bread with Salted Maple Butter