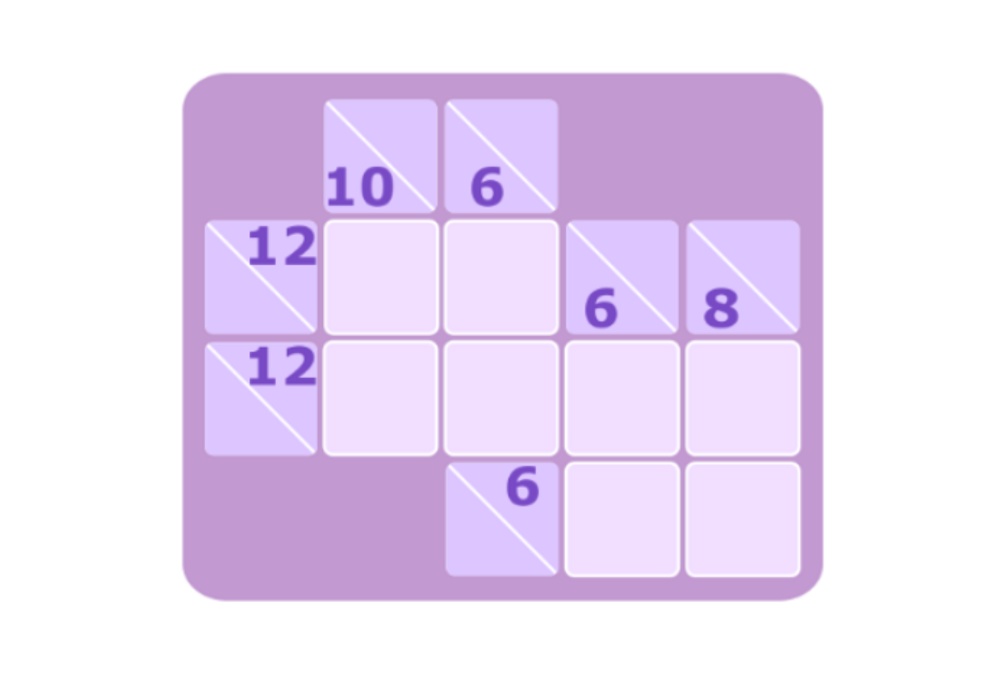 Hint: Start from the bottom horizontal row.
Kakuro Puzzles resemble crosswords and sudokus. The aim of the game is to fill all the blank squares in the grid with only the numbers 1-9 so that the numbers you enter add up to the corresponding clues. When the grid is filled, the puzzle is complete.
Think you have it? Scroll down for the answer.
Answer: