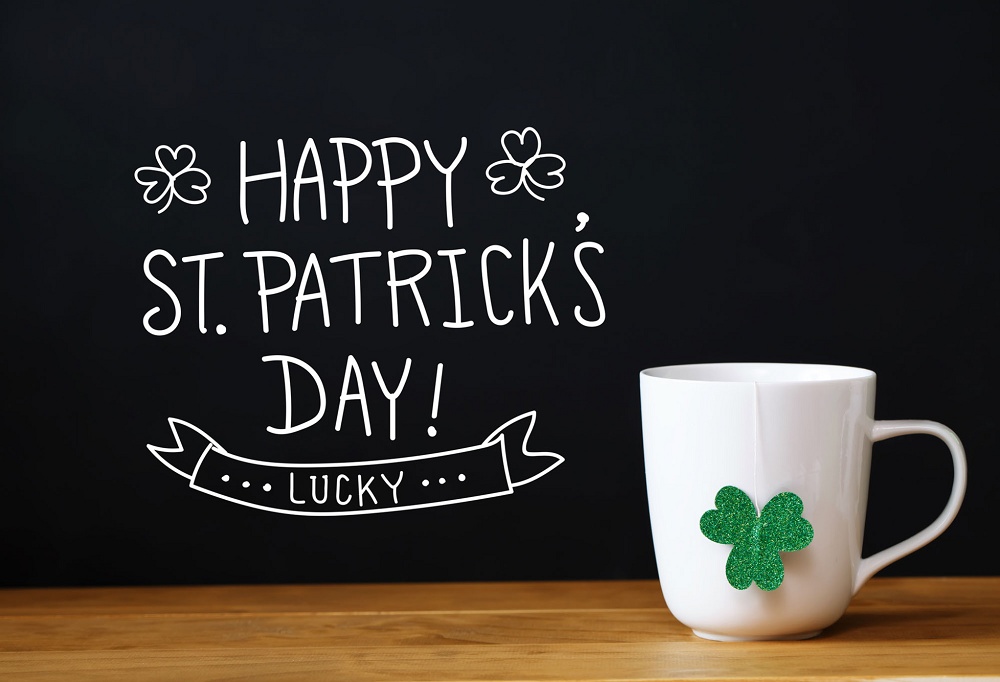 Wow, there are a ton of great things going on in Madison! Here's how to have the best St. Patrick's Day ever!
23rd Annual St. Patrick's Day Parade
Sunday, March 12, 2023
1:30 pm
Capitol Square, Madison, WI
Welcome to Madison's St Patrick's Day Parade 2023 celebration! It's time for 'the wearing of the green!" Enjoy Music, Dance and a Family Celebration. Benefits UW Carbone Cancer Center, GiGi's Playhouse - Madison and Logan's Heart and Smiles. The St. Patrick's Day Parade Committee invites you and your organization to participate in the 2023 parade around Madison's beautiful Capitol Square. We welcome sponsors, parade entries, volunteers and spectators to participate as we celebrate the Irish culture.
Noon - The Dane County Shamrock Club will raise the flag of Ireland in the Capitol Rotunda, an annual tradition.
1:30 - St Patrick's Day Parade Begins - Capitol Square
Attending the parade as a spectator
What to bring
If it is a cold day, bring a warm hat, warm gloves, and warm shoes. For a sunny day, you'll want to bring sunglasses, suntan lotion, and a hat. The parade goes on rain, shine or snow. And of course, it is traditional to be dressed in GREEN (or orange or white – colors of the Irish flag)!
Transportation and Parking
Mass transit is a great way to get in and out to see the parade.
The Parade will start at the intersection of N. Pinckney and E. Mifflin St. and then go counter-clockwise around the Capital Square, exiting at East Washington Avenue.
View a larger printable PDF version of the Madison, WI St. Patrick's Day Parade Route Map here.
More information
If you want more information, such as to participate in the parade or become a sponsor, see the parade's official website here...
Madison's Official St. Patrick's Day Bar Crawl
Don't Miss The Luckiest Party Of The Year! March 17th and 18th!
Madison's #1 Largest St Patrick's Day Bar Crawl - click HERE for more info. Register for Tickets To The Luckiest Event of The Year! You better be wearing green and ready to search for the golden pot of good times while we search for the end of the rainbow in Madison.
Please visit www.Pubcrawls.com for more info group rates and great times
The Madison Shamrock Shuffle
The Madison Shamrock Shuffle is scheduled to run every year around St. Patrick's Day and raises thousands of dollars that benefits Boys & Girls Clubs of Dane County. To date, it has raised over $400,000! Thanks to all past and future participants!
Presented By: The Boys and Girls Clubs of Dane County
Dates: March 11, 2023
Location: 600 Block of State Street
Time: 7:45 AM to 12:00 PM
Price: $35
For more info: https://www.bgcdc.org/shamrockshuffle
Enjoy Live Music
The Remedy
Friday March 17, 8pm - 12am
The Dog House Bar & Grill
117 S. 1st St., Mt. Horeb, WI
Come join The Remedy at The Doghouse Bar and Grill this St. Patrick's day for some fun live music from the 90s and 2000s. More Information
Pilot
Friday March 17, 8pm
Bowl-A-Vard
2121 E. Springs Dr., Madison, WI
It's been quite awhile since I've spent a March in WI. I'm pretty thrilled to have St. Patty's Day on the books ~ It was ALWAYS such an epic event in year's past.. and SO much fun! Let's get ready! More Information
The Jimmys
Friday March 17, 6-10pm
The East Side Club
3735 Monona Dr., Madison, WI
The Jimmys aren't your typical blues band. With awards and reviews rolling in on their latest album "Gotta Have It" the Jimmys are primed for the world stage.
The Kissers
Friday March 17, 5-9pm
High Noon Saloon
701 E. Washington Ave., Madison, WI
The Kissers bring a fresh, original kick to Celtic music. Forged during legendary Monday nights at Madison's O'Cayz Corral, and honed through 1000 nights on the road, their sound blends sharp...Read more on High Noon Saloon